A HOLISTIC COACHING APPROACH
Goal-setting, Financial Freedom and Well-roundedness
The secret lies with efficiency and Heermann Company knows exactly what you need to grow your business without burning out, leaving you with more energy to spend in other areas of your life.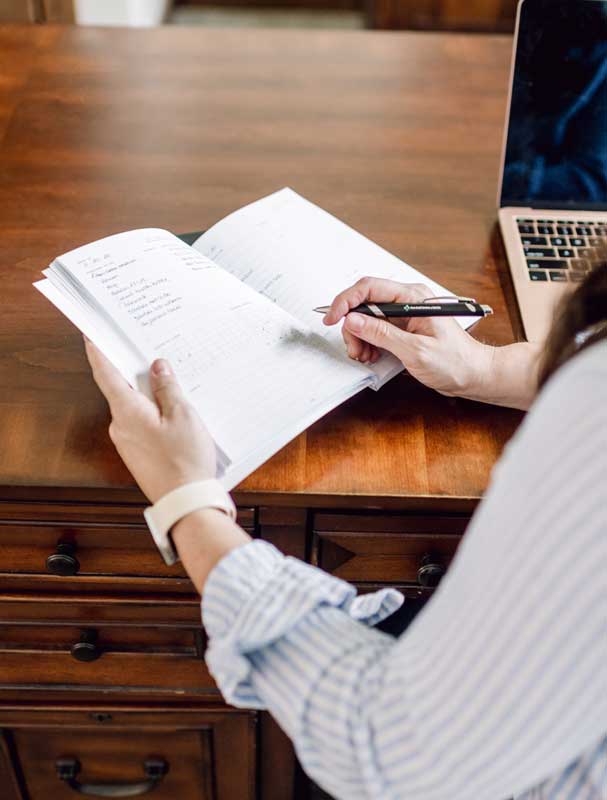 Identify your goals
+ Set actionable steps to achieve them
+ Practice accountability
Identifying what you want to achieve requires looking extensively at where you are right now. I will help you assess your current situation so we can envision a better version of yourself! We will lay out every step you need to take to reach your goal. And the best thing about it? Nobody will tell you what to do! You will have full control of how you want aspects of your life to fall in alignment. Heermann Company will guide you throughout this journey and help you apply this strategy to expanding your company, managing your finances, and making sure you're a happy and well-rounded individual.

There are times when you know what you want for your business, but are having a hard time achieving it because you don't have a clear vision or a strong plan of attack. In Executive Coaching, I will help you assess where you currently are, help you identify your goals, set detailed actionable steps to achieve them, and be your accountability partner along the way to ensure proper and efficient implementation of your action plan. Together, we will develop milestones and roadmaps that will give you a clear perspective of your progress to ensure you hit the goals that YOU want to hit. Accomplishing these goals will give you a sense of accomplishment, peace of mind, and confidence you can take with you in all areas of your life.

The very first thing we will address in this program is your fear around money. I know that sometimes, talking about losses and expenses can be uncomfortable. However, recognizing these aspects of your finances is the key to unlocking your potential for better earnings and profits. My goal as your financial coach is to help you with basic money management skills and habits that will create a healthy and sustainable relationship between you and your finances. We will start by evaluating your financial situation, analysing your expenses, and setting your financial goals and action steps to achieve them. YES! No special finance degree required!

YOU are the most important asset there is! Making yourself a priority can be a very difficult thing to achieve, even though we know it's necessary for longevity. Working together, we will discover what you want in your life and where to spend your energy EFFICIENTLY. As we go through your wellness journey, we will take a holistic and bio-individual approach to your overall health, on and off the plate. We will equip you with the ability to relieve stress, gain and maintain energy levels, make healthy decisions, and live a more aligned and happy life while bridging the work-life struggle so that both sides are successful and fulfilled.
It has been a pleasure to work with Sara on several occasions.
After sessions with her she has made my life path (career, family, personal, spiritual, etc) so much clearer and more defined. She has made it clear that I need to be aware of which parts of my life take more energy and which parts need more energy. It is always fun to hit my goals after the path has been laid out and action plans are in place. She has made me realize that having a coach doesn't mean I am less of a person, but that if I want to hit goals be held accountable and not just have things on my "to-do" list (that never get done), a coach is the best way to advance in all aspects of life. Thank you!
Sara is warm and welcoming and has great energy as a health coach.
Her background as an executive coach give her a solid presence and strength, and she listens with her whole heart. This is someone you can talk to and feel comfortable with– and in turn someone you will want to listen to. I highly recommend discovery and goal setting with Sara. she is someone who can most certainly guide you well on your next health quest.
Sara is an incredible coach and I highly recommend her.
She is both direct and thoughtful in her approach, always focused on helping you achieve your goal. She is able to quickly help you sort through your own thoughts and drive you towards a clear solution. Sara has a very analytical mind that she pairs with a caring approach, the perfect combination. If you're considering working with Sara, don't hesitate. It will be 100% worth it. ~AK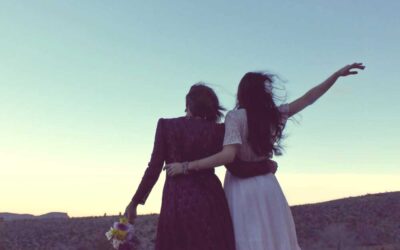 Hi guys! Let's talk about friendship and finding your tribe. When we're young, every person we meet is our "best friend "and I love the innocence of that. However, as we get older, I think we become pickier with who we spend our time with because the fact is, we just...
read more
LET'S TALK ABOUT YOUR GOALS TODAY!
Your privacy is important to us. We'll never share your information.

Hi guys! Let's talk about friendship and finding your tribe. When we're young, every person we meet is our "best friend "and I love the innocence of that. However, as we get older, I think we become pickier with who we spend our time with because the fact is, we just...
Smashing Bricks: Learn to use visualization to prioritize, organize, and stop feeling overwhelmed! These days, almost everyone is stretched too thin. When the number of projects, obligations, and chores start to pile up, it can literally feel like you are carrying...
How many times have you left a meeting at work feeling like your voice was not really heard? Or been afraid to ask for clarification because you are unsure about the relationship dynamic and don't want to be viewed as incompetent or inattentive? Relationships between...
When starting a business one of the first steps is to create a business plan, which is basically the road map that the company will follow. I've found that over time a business can stray from this map if they aren't constantly reviewing and updating it. Business are...
Hello, Welcome to Heermann Company! I am excited to begin this new journey of blogging and sharing my experiences with all of you. As you can see from my website I am a bookkeeper and executive coach with a passion for helping business owners, executive teams, and...